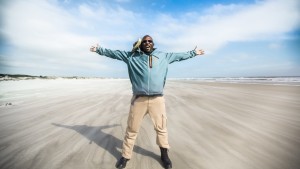 I am a member of the Georgia Conservancy. Through Woodsmoke Camping Company (WCC), of which I co-own with Chuck Winchester, we support paddle trips and do volunteer work. As a Master Woodsman reader, I am asking you to support a great cause of which we are yet volunteering again. And all you have to do is vote online for free!
WHAT YOU NEED TO DO:
"Support The Georgia Conservancy and Cumberland Island through REI's Every Trail Connects at www.rei.com/trails – vote once a day on every device you own. REI will donate $5 to Cumberland Island for every vote."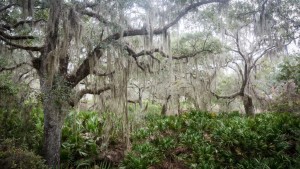 Starting today Friday, August 14th, REI is launching the Every Trail Connects campaign, giving away $500,000 to a select group of nonprofit partners through a nationwide online voting campaign. The Georgia Conservancy's Cumberland Island Trail Restoration Project was selected to participate in Every Trail Connects and we need your vote! Each vote equals $5 from REI. A nonprofit can win up to $75,000, so with "only" $500,000 up for grabs, if a trail group fails to act quickly, they could quickly be left out of any potential funding. We need your help! Please vote Cumberland daily on every device. Click here to vote Cumberland now! <http://www.rei.com/trails>
What is the Cumberland Island Trail Restoration Project?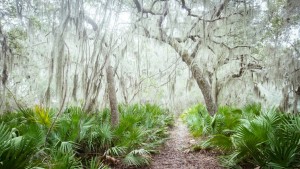 In partnership with the National Park Service, The Cumberland Island Trail Restoration Project will help clean, clear and, (where needed) re-route the Cumberland Island backcountry trail system. The project will also support the creation of the first-ever Cumberland Island backcountry trails map, produced by Redwood Hikes Press, and install appropriate signage and kiosks to improve access to the network of 50 miles of hiking trails and backcountry campsites. Cumberland Island Trail Restoration Fellow, Laura Buckmaster, will live on the island for 7 months coordinating work projects and the Cumberland Island Alternative Spring Break Program.
How can I be a part of Every Trail Connects? Vote, share, be inspired, inspire others and come work on Cumberland!
1) Vote:
Please vote for our Cumberland Island Trail project (remember, voting is free, the $5 comes from REI's pocket.) Vote daily on each device (computer, laptop, phone, iPad, ect)
2) Share:
Please share with friends, family, co-workers and other lovers of Cumberland Island and the great state of Georgia!
"Hey y'all! Join me in supporting The Georgia Conservancy and Cumberland Island Through REI's Every Trail Connects. Visit www.rei.com/trails and vote for Cumberland Island. Every vote = $5 for the trail restoration project, no purchase necessary. Vote once per day, on all your devices!
Use #everytrailconnects when sharing your story.
3) Be Inspired:
Over the last week, the Georgia Conservancy and The Bitter Southerner have joined forces share inspirational stories that celebrate Cumberland Island. They  share a feature story, an incredible full length documentary and rounded up the 10 best short story reflections you've ever seen. Please read. Please be inspired!
Cumberland Island National Seashore; A Paradise For All of Us to Love – Bryan Schroeder waxes poetic about Cumberland Island, conservation and why The Georgia Conservancy is in the business of love. 
Cumberland: Island In Time – an amazing feature length documentary shared by Atlanta filmmaker Bill Vanderkloot is available to screen for free for one week. 
The Folklore Project: Cumberland Island – Small stories. Big impact. We asked some of the Georgia Conservancy's closest friends to share their Cumberland Island stories. The result? Astounding. 
4) Inspire others:
Do you have an inspirational Cumberland Island story? Please share them with the conservancy? Email Cumberland Island Trail Restoration Fellow, Laura Buckmaster, at lbuckmaster@gaconservancy.org and she will share your story over the next few weeks during the REI Every Trail Connects Campaign.
5) Come work!
We're looking for able bodied hard working trail crews interested in multi-day service projects on Cumberland Island from October 2015 through May 2016. WCC will be hosting some of these and would love to add your name to our list. We will be working with the Conservancy to schedule three work weekends during those times.  Please see our WCC Facebook Page on the actual dates of our trips.