"In the school of the woods, there is no graduation day."
– HORACE KEPHART, Camping and Woodcraft, 1917
When it comes to training, you get what you pay for, period.  Unlike other professions (like Forestry), there are no certifications or state registration/licensure.  Anyone can represent themselves to the public as a "survival instructor."
Before spending your hard earned money, valuable time, and perhaps even jeopardizing your life and creating the ultimate heartache for your family, spend sometime checking out YOUR potential survivor instructor.  Here are a few questions we suggest you ask…
Do they make their livelihood in the industry, or is this a part-time gig?
How long have they been in business?
Where did they get their training?  Ask to see their resume.
Are they respected in the industry by their peers?
Where are you training?
If you are going into the backcountry, does the instructor have any medical training?
What is the student to instructor ratio?
Will there be more than one instructor?  If so, who?  Really be asking this with large schools.
If you are interested in primitive skills, flora, geology, etc., train with a school in your own geography.
Below is a list of schools of which we have first hand experience or have a good reputation from other instructors we have a relationship with.  It is by no means an end all be all list.  There are surely many great schools out there we have not heard of yet, so please provide your feedback.
Also, see the Events page as it can be a great place to learn from many instructors in one location.  We especially appreciate those instructors that attend these gatherings as it provides them an opportunity to learn/share with their peers.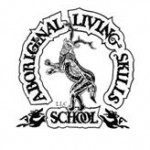 Aboriginal Living Skills School, LLC.
Instructor: Cody Lundin
Location: Prescott, Arizona
Website: codylundin.com
Description: More than 24 years of experience, ALSS is Arizona's oldest and best known professional wilderness survival, primitive living skills, and urban preparedness school.  It is one of the oldest continuously operated self-reliance schools in the United States.  Arizona's incredible terrain variation – from alpine tundra to all four North American deserts and everything in between – allows ALSS to teach courses as diverse as desert survival to winter camping, ensuring the flexibility to meet your needs. Field courses are held in the wilderness — not just outside — allowing you the rare opportunity to explore and harvest natural materials from their source for optimum realism and enjoyment.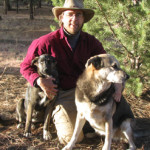 Ancient Pathways
Instructor: Tony Nester
Location:  Flagstaff, Arizona
Website: apathways.com
Description:  Ancient Pathways is a wilderness skills company specializing in desert survival and primitive technology. The focus of all Ancient Pathways courses is to provide hands-on training in practical survival skills and outdoor safety techniques. Our survival courses emphasize direct experience with the valuable skills you need to take care of yourself in the wilderness. Tony Nester, who has over 20 years of experience teaching outdoor survival and guiding wilderness trips, began the company in 1989.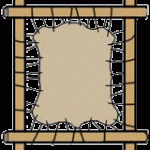 Braintan Buckskin
Instructor: Melvin Beattie
Location:  Helena, Montana
Website: braintanbuckskin.com
Description:  "Whether an experienced tanner or a novice, Melvin gifts you with his intricate secrets and knowledge of tanning and leaves you with an unforgettable experience full of laughter, kindness, challenges and rewards (a butter soft hide that beaders die for)! I have beaded and studied native ways forover 15 years, but there has been no better experience than the brain tanning with Mel. He brings the entire tanning process together, freely sharing his hard earned experience. You may read how to tan hides on the web page, or watch the video The Tanning Spirit, but there is no comparison to his direct instruction. I have tried many times to work a hide with minimal success. This hide turned out beautifully. Mel's years of work shows in his hands as they walk you through each step. He tells the stories, shows the techniques, guides and teaches, then lets you become the tanner. Even though you are doing the entire process, he is always available to prompt as well as observe. It is of no surprise that he is a great teacher. I met Mel when I began teaching at an alternative high school where he had taught for years. Teaching is a calling that impacts lives. This is Mel's calling. I recommend Mel's one-on-one classes for everyone – to get the best you have to be with the best." Sarah Huber.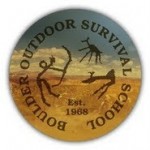 Boulder Outdoor Survival School
Instructor: See the BOSS STAFF HERE, but we especially love David Holladay
Location:  Boulder, Utah
Website: boss-inc.com
Description: BOSS, the Boulder Outdoor Survival School, is the oldest and largest traditional living skills / survival school in the world. Since 1968, we have offered adventurous souls the chance to learn indigenous skills in an active, hands-on environment. Courses range from 3-28 days in length and take place in the spectacular landscape of Southern Utah.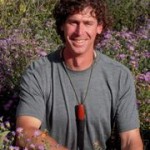 DirtTime Wilderness Ventures
Instructor: Matt Brummett
Location:  Sante Fe, New Mexico
Website:  MattBrummett.com
Description:   Matt Brummett has trained with Cody Lundin since 1994 and he is currently on the Aboriginal Living Skills School staff.  Based out of Santa Fe, NM, Matt's DirtTime Wilderness Ventures provides you with opportunities to deepen your understanding of nature based skills focused on primitive living skills (ancestral), wilderness survival, backcountry preparedness, and an understanding of the natural world. By choice they limit the number of participants in our courses, which allows DWV to give a higher standard of training that is in-depth and intense.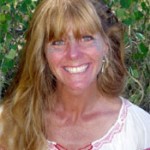 Earth Knack
Instructor: Robin Blankenship
Location:  Crestone, CO
Website: earthknack.com
Description:  Earth Knack has been offering primitive skills courses, wilderness treks, and sustainable modern life skills teaching since 1990. The Earth Knack school site is near Crestone, Colorado and the Great National Sand Dunes.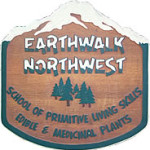 Earthwalk Northwest
Instructors: Frank and Karen Sherwood
Location:  Pacific Northwest
Website: earthwalknorthwest.com
Description:  Earthwalk Northwest offers programs focusing on earth awareness and primitive living skills, including primitive bow making, fire by friction, wild edibles, and much more. Our unique courses provide in-depth, hands-on experience, allowing participants to deepen their understanding of traditional skills while learning how to wisely use and honor the many gifts the earth has to offer.

Green University® LLC
Instructor: Thomas J. Elpel
Location:  Pony, Montana
Website: GreenUniversity.com
Description: The G.U. internship program connects the dots from
wilderness survival to sustainable living. Through primitive living skills, interns deal with sustainability issues at an intimate, hands-on level. The acts of finding shelter, harvesting wild foods, making clothes, and keeping warm reproduces issues of modern sustainability on a model scale as we journey to meet our needs.

Karamat Wilderness Ways
Instructor: Randy and Lori Breeuwsma
Location: Wildwood, Alberta
Website: karamat.com
Description: Karamat offers both Winter and Summer Extended Living Skills and Survival Courses.  Instructor to student ratio is very low with additional instructors including Master Woodsman Mors Kochanski.  Seasonally oriented, they are designed to provide hands-on training in the skills of modern survival.  Practicing skills in a natural environment builds an appreciation and understanding of Nature on its own terms. As far as possible, survival skills are integrated with environmental awareness so that one eventually becomes physically and mentally comfortable in the natural wilderness.  There is a strong emphasis on the identification and usage of the wild plants said to be edible, useful, medicinal, magical and poisonous. Where applicable course participants begin making their own collections. Wherever possible, hands on activities are incorporated.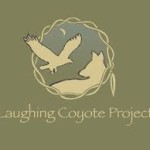 Laughing Coyote Project
Instructors: Gelsey Malferrari & Neal Ritter
Location:  Lafayette, CO
Website: laughingcoyoteproject.org
Description: The Laughing Coyote Project was founded in 2007 to re-connect children and adults to the earth through primitive skills and nature awareness, just outside of Boulder, CO. We offer programs throughout the year teaching students through traditional skills, games, nature-based art, and stories. We specialize in a hands-on, dynamic approach that inspires a deep passion for the natural world. Also see their about page.

Mammut Bushcraft and Wilderness Living Skills
Instructor: David Delafield
Location:  Lacombe, AB, Canada
Website: mammutbushcraft.com
Description: Bushcraft is all about learning to enjoy being in the outdoors through confidence in your ability to care for yourself. Here at Mammut Bushcraft, we offer instruction in the essential skills & knowledge to live, play and enjoy being in the outdoors. From edible plant walks to Paddle Canada certfications in canoeing and kayaking, bushcraft and survival skills, to guided excursions we are committed to providing quality instruction, guiding and mentoring for life in the outdoors.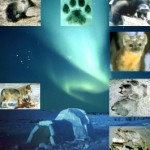 A Naturalist's World
Instructor: Dr. Jim Halfpenny
Location:  Gardiner, Montana
Website: tracknature.com
Description: A Naturalist`s World is dedicated to providing educational programs and materials about natural history and ecology.  Classes include tracking, carnivore ecology, wildlife observation, rare species, northern lights, and alpine and winter ecology. Instructional programs vary from 2 days to 2 weeks.  Programs provided at locations across North America.

Primitive Living Skills
Instructor: Thomas J. Elpel
Location:  Pony, Montana
Website: hollowtop.com
Description: These days, Tom primarily brings his teaching to youth directly in the school.  Earth Skills adult programs are run through his Green University of which you can find more information HERE.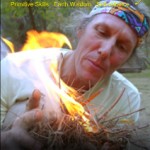 School of Self-Reliance
Instructor: Christopher Nyerges
Location: Eagle Rock, California
Website: christophernyerges.com
Description:  Survival education since 1974. Regular field trips and workshops to learn about urban and wilderness self-reliance and survival.  Learn about WILD FOODS, WILDERNESS SKILLS (such as fire-making, weaponry, shelter-building, etc.), URBAN SKILLS (such as food and water storage, emergency preparedness, alternates to electricity, etc.), and general NATURE AWARENESS and ECOLOGY awareness.