Gatherings / Events / Symposiums
"The richest values of wilderness lie not in the days of Daniel Boone
nor even in the present, but rather in the future."
– ALDO LEOPOLD, US conservationist, Forester, 1887—1948
Events are a fantastic way to learn, share, network, and even socialize. Students typically have an opportunity to take a wide variety of classes from many different instructors. Most instructors specialize in a dedicated field such as flint knapping, pottery, herbalism, bow making, brain tanning, etc. Events are usually very affordable compared to what you may pay to attend an individual school, plus it will give you a chance to "test drive" an instructor.
Below is a chronological list of Gatherings / Events / Symposiums of which we have had first hand experience and/or have a solid reputation.  By no means is this list all encompassing….
2016


Winter Count
Date: Feb 14 – 20 2016
Location:  Maricopa, Arizona
Website:   backtracks.net and btprimitives.com
Description: Winter Count is a totally unique learning experience made available by Backtracks, LLC.  This event focuses on Primitive Technology and is held near Maricopa Arizona.  Dozens of workshops and each night is filled with music, dance, and entertainment.  Winter Count is the only event of it's kind held during this season.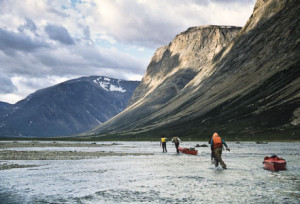 Wilderness Paddlers Gathering
Date: March 4 – 6, 2016
Location: Fairlee, Vermont
Website: wildernesstravellers.org
Description: In the early 1990s a group of Vermonters traveled on snowy and icy roads to attend the Wilderness Canoe Symposium in Toronto. After one particularly harrowing trip, we wondered if we could replicate the format of the event in Vermont. We consulted with George Luste to get his approval. Deb and Andy Williams of the Hulbert Outdoor Center worked tirelessly to launch the Wilderness Paddlers Gathering there in 1993. Twenty-three years later, the Vermont version of the Wilderness Canoe Symposium is still going strong.

SPRING EQUINOX – March 20, 2016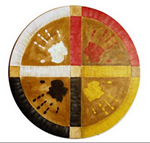 Piedmont Earthskills Gathering
Date: April 6 – 10, 2016
Location: Shakori Hills, North Carolina
Website: piedmontearthskillsgathering.com
Description: You can come for the whole event or get a Weekend Pass. All are welcome, no experience needed! Experience learning from top level instructors who live what they teach. Come away with projects you have made with your own hands and abilities. Learn the arts of matchless fire making, edible and medicinal plant identification, hide tanning, knife honing, stone tool creation and use, ancient weaponry, basket making, and much more. Join people from across the southeast who share similar passions, skills and interests. Recreate an ancestral village experience where the ancient sounds, stories and skills are brought back to life. Gather around the fires in the evening for storytelling, dancing, and traditional music.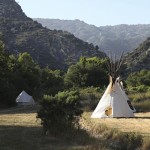 The Acorn Gathering
Date: March 29 – April 3, 2016
Location: Santa Ynez Mountains north of Santa Barbara, California
Website: acorngathering.com
Description: The vision of The Acorn Gathering LLC is to create a safe and sacred space for people to learn about primitive & earth-based skills. It is our hope that through our time together, and the teachings that are offered by our incredibly talented instructors, we will all come away with a deeper understanding and respect for ourselves and the Earth. This year's highly experienced instructors will offer these amazing classes & more: Hide Tanning, Primitive Pottery, Basketry, Animal Tracking, Blacksmithing, Felting, Earthen Oven Making, Herbal First Aid, Leathercraft, African Dance & Drumming, Permaculture & much more!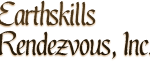 Rivercane Rendezvous
Date: April 18 – 24, 2016
Location:  LaFayette, Georgia
Website:  primitiveskills.org
Description:  Our program focus is daily top quality instruction in dozens of ancestral and heritage primitive skills such as matchless fire making, edible and medicinal plants, stone tool creation and use, ancient weaponry and basket making, just to name a few. Since 1985 our camps have been a place where new friendships are forged, old friendships refined, and the empowering knowledge of pioneer, survival, native and traditional primitive skills is shared.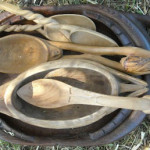 Buckeye Gathering
Date: TBD – May 1 – 7, 2016
Location:  Butte County, CA
Website:  buckeyegathering.net
Description:  Primitive Skills. We began the Buckeye Gathering in Northern California because…it's about time. There is a rare density here of talented instructors, students with that eager glint in their eye, and intertwining movements, so we gather this first spring to offer a week of practical classes on time-honored living skills.
Horace Kephart Days Celebration
Date:  April 1 – 3, 2016 (see site for specific activities by day)
Location:  The Shiele Museum; Gastonia, NC
Website:  horacekephart.com
Description:  Join Steve Watts and the ACORN Classic Camping Team for a day of classic camping demonstrations and more!!! More info and programs being planned!!  See this Master Woodsman post for a taste from 2014.

Dirttime 15 – TBD
Date: TBD
Location:  CA
Website:  dirttime.com
Description:  To really help grow ones skills in Woodcraft/Bushcraft we have put together a stellar line up of classes, some repeat and other new ones: Firemaking, Dutch Oven and Cowboy Cooking, Ropes and Knots, Bow-making, Wild Plants and Foraging (perfect time of year), Open Hearth Pottery Making, Soap Making, First Aid, Animal First Aid and Medicine, Knife Craft, Axemanship.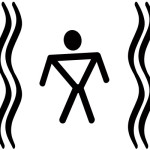 Between The Rivers Gathering
Date: May 30 – June 4, 2016
Location:  Chewelah, WA
Website:  betweentheriversgathering.com
Description:  A primitive skills camp for a week with friends in an immersion setting in the mountains near Chewelah, Washington to learn the skills that our ancestors have used for centuries to meet their needs. Learn primitive living skills, outdoor & wilderness survival skills, preparedness, and sustainable living!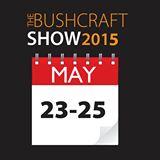 The Bushcraft Show
Date: May 28 – 30, 2016
Location:  southern Derbyshire, England
Website:  thebushcraftshow.co.uk
Description: A jam-packed, three-day event filled with amazing bushcraft activities that will take you, your friends and family on a bushcraft and survival adventure that you'll never forget. Whether you come for the day or stay for the weekend, you can try your hand at woodland crafts, firelighting, shelter building, tracking, foraging, woodland games and so much more…

Blade Show
Date: June 3 – 5, 2016
Location:  Atlanta, GA
Website:  bladeshow.com
Description: Experience the world's largest knife show and ultimate blade shopping experience. With more than 300 booths, thousands of products and nearly 700 tables showcasing custom knives and knife-related products, you'll need all three days to explore it all.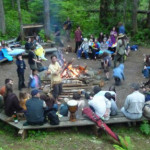 Firemaker
Date: July 4 – 10, 2016
Location:  Courtenay, BC
Website:  firemaker.org
Description:  Firemaker gatherings are about more than just primitive skills; they're also about friendship, fun, and community. The days are packed with an abundance of workshops to choose from. Each evening there are various activities going on: singing, drumming, story telling around the campfire, games, the Firestalk, the Talent Show. Group camping, shared meals and time to chat with instructors or to share the day's experiences with new or old friends add to the feeling of community. Despite all the learning and bustle of activity, there is a glow of relaxation that permeates Firemaker. No activities are mandatory (except registration), so there is plenty of room for solitude.

Firefly Gathering
Date: June 16 – 19, 2016
Location:  near Asheville, North Carolina
Website:   fireflygather.org
Description:  The gathering offers a wide range of classes for adults and children on eco-homesteading, primitive skills, permaculture, and nature connection that are designed to be able to be applied to enhance everyday life. Firefly gathers a bevy of inspiring, amazing people. Besides classes we offer evening entertainment, basic infrastructure, and on-site camping.
SUMMER SOLSTICE – June 20, 2016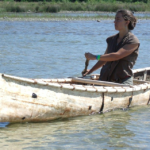 Great Lakes Traditional Arts Gathering
Date: August 10 – 14, 2016
Location:  Drummond Island, Michigan
Website:   islandgathering.org
Description: Spend four days working directly with the region's most noted traditional artists, craftspeople, historians and naturalists in small group settings – with dozens of workshops for both adults and children. Forge your own fire steel, help build a moose skin canoe, weave a rabbit skin blanket, learn to process wild rice, work with a master falconer, explore the waters around Drummond island in a replica 1870s wooden ship, and much more. Take home an assortment of beautiful and functional traditional crafts and new skills. Evenings feature acoustic music, star gazing and traditional storytelling by campfire.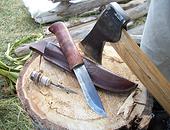 Woodsmoke; The International Classic Camping Symposium
Date: TBD
Location:  Rexburg, Idaho
Website:   woodsmokeusa.com
Description: Once again an international group of masters of classic camping will gather along the banks of the world famous Henry's Fork of the Snake River in Idaho.  Come join us in the woodsmoke, and practice the skills of our woodcraft heritage! Stickcraft, Tincraft, Bindcraft, Plantcraft, Campcraft, Trailcraft, Fieldcraft and more! See more here on pinterest.

Echoes-in-Time
Date: July 17 – 23, 2016
Location:  Willamette Valley just north of Salem, Oregon
Website:   echoes-in-time.com
Description:  Echoes is held each July in Oregon's Willamette Valley north of Salem. The gathering is a collection of workshops that teach early living skills. Participants enjoy 5 days of learning a broad range of skills from the times of our earliest ancestors to the present day. Anyone interested in learning these endangered skills is invited to register. This is an excellent family outing and no previous experience or education is required. Skills workshops range from the impromptu, "Show me how to do that", to involved week-long projects.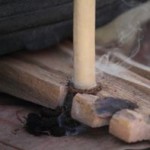 Elements Gathering
Date: July 14 – 20, 2016
Location:  Springville, CA
Website:   elementsgatheringfest.com
Description:  Elements is a week-long awakening that might just change your life! Walk among the ancient giants while learning the sustainable living skills from ancient cultures around the world such as pottery, basketry, fire-making, edible and medicinal plants, hunting, tracking, shelter, and primitive tools as well as dance, drumming, yoga and healing arts all taught by top instructors from around the country. Learn amazing skills by day and by night enjoy live music and festivities all while living in community during this truly unique and transformational experience!

Rat Root Rendezvous
Dates: August 26 – 28, 2016
Location:  Wildwood, Alberta
Website:   karamat.com
Description:  The Rat Root Rendezvous started for Mors and Randy to sharpen their skills when Karamat Wilderness Ways was contacted by Time Warner Television to do a reality television show for German television in September of 1998.  Mors and Randy wanted a weekend to sharpen their skills before they went to do this reality television show. They invited numerous former students for the last weekend in August to Randy and Lori's place.  Then a scandal hit wallstreet and Time Warner television had to cancel this reality television show, we never did hear from them again.  Mors, Lori and Randy decided to continue with the weekend which was first named the Boreal Wilderness Networking Weekend. One of the highlights of the weekend was to go harvest sweet flag (Acorus calamus) also known as rat root. Mors 65th birthday was approaching, so we came up with the Rat Root Retirement Rendezvous for Mors 65 birthday and have continued to call it the Rat Root Rendezvous ever since. 2014 Pictures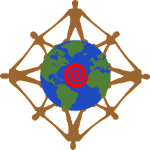 Maine Primitive Gathering
Dates: September 9 – 11, 2016
Location:  Wells, Maine
Website:   maineprimitivegathering.com
Description:  The Maine Primitive Gathering is a yearly event where people from all walks of life come together to practice and learn primitive skills such as fire making, bow making, blacksmithing, healing arts, hide tanning, tracking, flintknapping, and so much more. We offer ongoing classes all weekend long by some off the top instructors in the Country. It's a great time for the entire family. Come pitch a tent, share skills, meet new friends, and have a blast!

Rabbitstick
Date: September 11 – 17, 2016
Location:  Rexburg, Idaho
Website:   backtracks.net and btprimitives.com
Description:  Rabbit Stick is the largest and oldest of the contemporary primitive skills gatherings.  It is not a "period" event so there is no dress code.   80+ instructors with well over 100 classes to choose from.  The food is real good too.  Here is our own article on the event from a couple years ago. This is the granddaddy of them all!
AUTUMNAL EQUINOX – September 22, 2016

Bois D' Arc Primitive Skills Gathering
Date:  September 23 – 25, 2016
Location:  Greenfield, Missouri
Website:  boisdarc.info
Description:  This unique event has two parts – a free knap-in/native arts-crafts show starting Thursday, with top-notch knappers, artists, and crafters from a 20-state area making and selling their work. In the Workshop Area starting Friday, a pool of some of the area's finest instructors offer workshops on various wilderness skills and crafts. You can learn the survival skills of our ancestors, and in many classes, take home a completed project.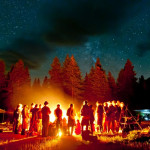 Saskatoon Circle
Date:  September 24 – 30, 2016
Location:  North Central Washington
Website:  saskatooncircle.com
Description:  Saskatoon Circle Primitive and Traditional Living Skills Gathering takes place in the North Cascades Wildlands of North Central Washington in late September. Saskatoon Circle's emphasis is on basic living skills, with a focus on ancient crafts, community connection, and co-existence with the land. Our goal is to give people inspiration through learning and teaching these ancient ways, to promote connection to the Earth, and to each other. It is our hope that through these skills, we may positively take more responsibility for our actions.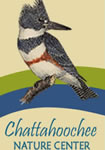 Chattahoochee Nature Center: Earth Skills Day
Date:  TBD, usually last weekend of Sept.
Location:  Roswell, Georgia
Website:  chattnaturecenter.org
Description:  Join Richard Bell, Dusty Rumley, Chuck Winchester, and Chris Noble for a day of Earth Skills at the Chattahoochee Nature Preserve with the Woodsmoke Camping Company team.  Fun, hands-on activities for the whole family.  2015 should be largely expanded based on 2013 and 2014's success.

Falling Leaves Rendezvous
Date:  September 14 – 18, 2015
Location:  LaFayette, Georgia
Website:  primitiveskills.org
Description:  Our program focus is daily top quality instruction in dozens of ancestral and heritage primitive skills such as matchless fire making, edible and medicinal plants, stone tool creation and use, ancient weaponry and basket making, just to name a few. Since 1985 our camps have been a place where new friendships are forged, old friendships refined, and the empowering knowledge of pioneer, survival, native and traditional primitive skills is shared.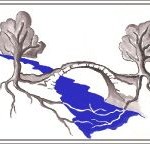 North Columbia Knap-In
Date:  October 2016 – TBD
Location:  Kettle Falls, WA
Website:  bridgestothepast.org
Description:  This is a loose gathering of flintkappers with a loose schedule of events. Thursday morning-ish we will gather and go over logistics.  Feel free to just gather and knap, play & whatever you like!  We are trying to get some hay bales to shoot at for atlatls & darts and bows & arrows.  Bring your primitive toys and feel free to be spontaneous and creative.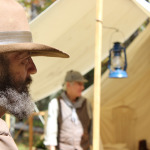 Camping in the Old Style
Date:  TBD – October 2016
Location:  Pisqah National Forest, Cradle of Forestry
Website:  See the Events page for updates.
Description:  Join Steve Watts and the Classic Campers from the Schiele Museum for a day of classic camping demonstrations!! More info and programs being planned!!  Keep checking back on the website for updates.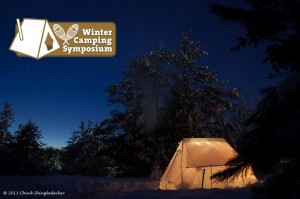 Winter Camping Symposium
Date:  TBD – October 2016
Location:  Sturgeon Lake, MN
Website:  wintercampingsyposium.com
Description:  The purpose of the Winter Camping Symposium is to educate, collaborate and celebrate everything Winter! Winter campers and enthusiasts from around the region come together to share ideas and show off new creations which aid in the adventures of winter outdoor activities. From cold camping to hot camping, from kite sailing to building your own stove, from arctic adventures to sleeping in a quinzee in the backyard, from gear swaps to a chili feed, this event covers it all! Join us for a long weekend of camaraderie and exploration!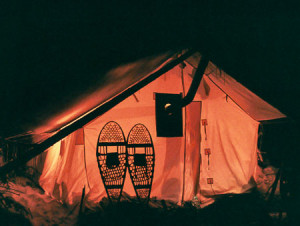 Snow Walkers Rendezvous
Date:  November 11 – 13, 2016
Location:  Fairless, Vermont
Website:  wildernesstravellers.org
Description: 1995 found a group of Traditional Northern Winter Travelers gathering at the Hulbert Outdoor Center in Fairlee, Vermont. Their idea was to share stories, trip routes, ideas about equipment, trail skills, and northern culture. Their goal is to see old friends, and meet new friends, and have a good time talking about their passion, the North and winter. This was the beginning of the Snow Walkers Rendezvous every November. The event has grown and expanded but maintains a feeling of a comfortable and relaxed group. Presentations and Workshops vary in subject, but all focus on traditional travel and winter. We have "traveled" on weekend winter camping trips all the way to 3 month expeditions in the North.
WINTER SOLSTICE – December 21, 2016