I was just checking out Tim Smith's blog and saw he had some classes in New Hampshire this August.  Even though I will be traveling through the northeast later this month for work, I will unfortunately miss the opportunity.  If you live close by, you should definitely checkout Jack Mountain Bushcraft School.
Here is their calendar which has links to course descriptions.
I would be all over the Bushcraft Fundamentals Course on 8/17…
The Bushcraft Fundamentals course is an introduction to bushcraft skills and we do at the Jack Mountain Bushcraft School. It is a good first course for someone new to bushcraft and survival. It's designed to teach you the most important and practical skills of bushcraft and survival in the northern forest. While the flora and fauna covered are specific to these regions, the skills and techniques are transferable to other biomes.

The information covered is important for anyone who hikes, camps, paddles, or spends any time in the backcountry of the northern hardwood or boreal forests. Topics covered include:

Wilderness Survival 101
Introduction To Bushcraft
Fire Making: The Five Stages With An Emphasis On 1-Match Fires
Bushcraft Tools: Axe, Knife, Saw And How To Care For And Maintain Them
Basic Axemanship: The 4 Major Processes (Felling, Limbing, Sectioning And Splitting)
Safe Knife Use And Carving
Sawing Technique And Building Bucksaws
Making Cordage And Rope

The course runs from 9 to 4.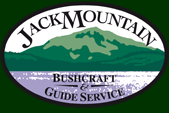 Cooler weather will be upon us before we know it, and even if you think you know the topics covered in his fundamentals course, promise you will pick up some good lessons.  Here is an impromptu axe lesson from Tim as an example.  Can't say enough good things about Tim and his instruction.