by Melissa Lang
As a rule, those of us who take a keen interest in our health know that enjoying the outdoors is a part of the lifestyle. However, today we're at risk of being more sedentary than ever. With long commutes, long working hours, the average office worker sits down for approximately 10 hours a day. According to studies by the British Heart Foundation, lack of physical activity can lead to Cardiovascular Disease. So what activities can we try that can get us moving and enjoying a healthy lifestyle away from our screens?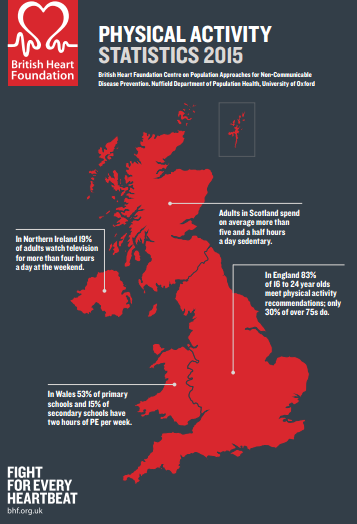 The Trend of Nordic Living
Nords are known for the outdoor exercise classes, and we can take a leaf out of their book by taking part in group activities that get us to grips with nature.  When you exercise outdoors you need to work harder; typically, achieving your fitness goals is harder outside than in the confines of a gym – you will boost your serotonin thanks to the fresh air and the endorphins released when you smash your goals will be unparalleled. Exercising indoors can be monotonous, but experiencing fitness through outdoor recreation is a brilliant way to take in the scenery and bring some diversity to your daily regime. Swedish Olympic rower Linda Hedenstrom explains the benefits:
"We train outdoors; do a consultation outdoors, that's the Nordic way. It's great for cardio health and lung capacity – you have to work harder to keep warm, which makes you more efficient."
Outdoor Exercise Benefits our Mental Health
Those who suffer from anxiety can benefit from experience exercise outdoors. The Telegraph published results from Glasgow University that show:
A 50% improvement in people's mental health if they were physically active in the natural environment, compared to those who weren't.
Exercising in a natural environment once a week could be enough to gain some benefit, and any additional use could have a bigger effect.
Outdoor Activities to Try

Via Ferrata
For those who aren't used to experiencing exercise in the outdoors, there are activity centres up and down the country that provide expert lead activities through stunning scenery. You don't have to have a certain skill level and anyone who wants to experience something new can participate
Via Ferrata means "Iron Way" and comes from the iron paths used by soldiers on their journeys over the Alps in WW2. Today, the original runs still exist, but are only used recreationally.
This activity has been replicated throughout the world with Via Feratta paths being carved into some of the most breath-taking rock faces. For those going on outdoor adventures in Scotland some of her amazing landscapes can now be seen in a completely new way thanks to the Via Feratta paths that have been created. The routes are protected and your team climbs independently using the irons steps and a cable attached to the mountain to guide you. This activity is a wonderful family adventure and open to all ability levels; a far cry from the monotony of the gym floor.
Canyoning
Typical Via Feratta courses are built for those with a sense of adventure, but you can turn the adrenaline factor up further with canyoning in the UK – the outdoor activity that includes scrambling through waterfalls, abseiling down them and swimming in wild pools. Just like most outdoor recreational activities you'll be able to get up close and personal with ancient landscapes as you battle the current and wade through gorges. Canyoning has been practiced since prehistoric times, when we were on the hunt for food and shelter – though thankfully today the practice is strictly recreational and you will be led through the trail with the comfort of wetsuits and safety gear! This activity is best tried for the first time in the summer when the water has less of a chance of shocking your system, but the cold water will soon be forgotten when you're working with your team mates to navigate the trail with the expert leader.

Outdoor Experiences in the 21st Century
Of course, we still love our home comforts and can't stand to be away from our screens for long, a great way to combine the need for outdoor exercise and our love for technology is to record our adventures and share it online using equipment like Go Pro wide lensed cameras. In fact, Forbes report that their sales have doubled every year since their launch in 2004. If the need to share our experiences online acts a driving force for us to get outdoors and try new adventures then this can only be beneficial to the health of the country. Experiencing activities in the outdoors has a plethora of benefits, why not try one and reap the rewards for yourself?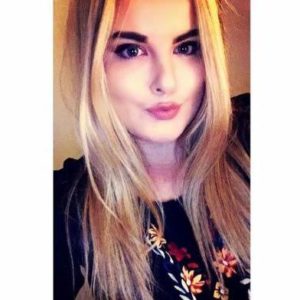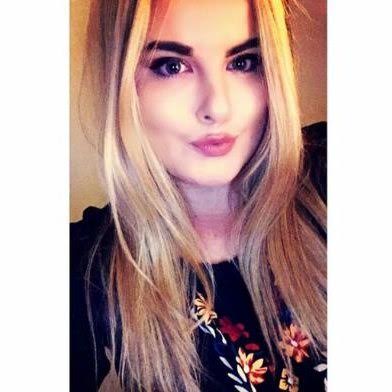 Melissa Lang is a freelance writer from Glasgow, Scotland. Melissa is an outdoors enthusiast who enjoys traveling and sports.