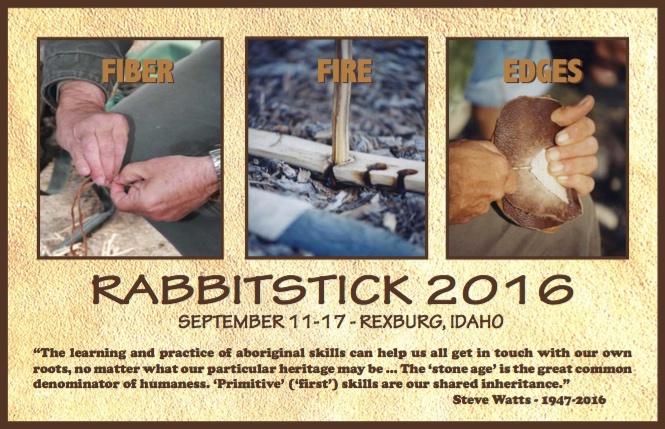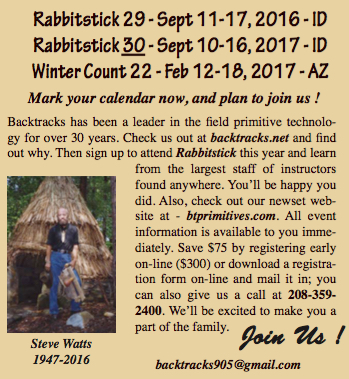 Registration is open!  CLICK HERE!
Need more information about the Rabbitstick staff and instructors? Sign up for monthly email notifications that will inform you of classes being given by these great instructors during all times of the year and in different parts of the country.
This is how it works, click the "Sign Me Up" button and your email address will be added to a mail list that only applies to emails, sent from Backtracks, letting you know of classes and events going on in the country, put on by their instructors that teach at Backtracks gatherings.
Backtracks does not sell, loan, barter, give, rent or ransom any of your information. You can be rest assured of that… AND, at any point, you can unsubscribe from this list or any other that they send.
If you like the idea, go ahead and hit the button below…. otherwise, ignore this suggestion and pretend it never even happened….

Still not sure? See more HERE!