This is a good news / bad news post I am afraid.
First, the bad news…
Woodsmoke 2015 is cancelled. Per David Wescott:
"Sorry – But due to numerous conflicts on the part of the hosts, we have been forced to cancel Woodsmoke 2015 – AGAIN. We are trying not to look like a bunch of flakes, and we really want to put on a great event, so it's better we cancel than pull of a dud. Please spread the word. Fortunately, our registration link has been down, so there should't be any major inconvenience to anyone. Once again – stay tuned for update son the next event."
Personally, I was conflicted between going to Woodsmoke and Rabbitstick this year. With this news and if everything works out, I hope to see you at Rabbitstick in September! If you haven't been before, check out this video…
REMINDER
Horace Kephart Days is a little over a week away! I will be there Saturday and would love to visit with you.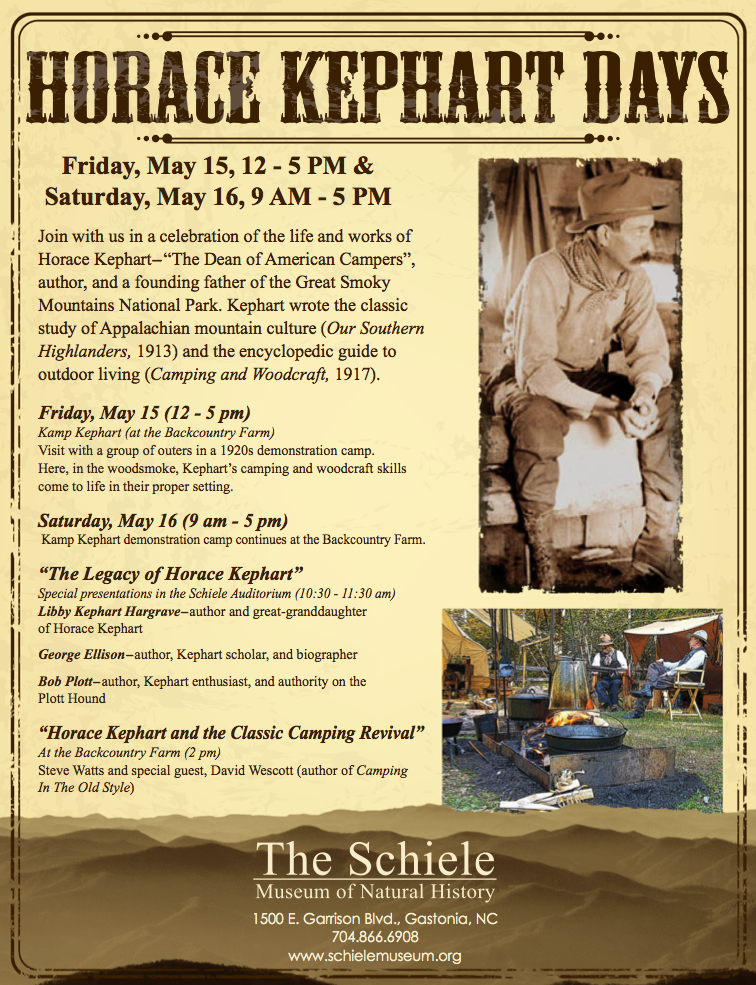 ADDITIONAL UPDATES
My apologies for it being slow on the site lately, between family and work, I have never been busier in my life. Everything is good on that front, its simply been a matter time. Things here will pick back up shortly.  🙂
As a reminder, we welcome articles from others. If you are interested in getting your name, school, and/or product out there, May would be a good time to get an article posted on Master Woodsman. Yes, that's a tease for something big coming in June.
SOME REALLY GOOD NEWS
David Wescott's Camping in the Old Style is now available. This is a new, expanded and revised edition from the first edition published in 2000. I haven't finished reading it, but from what I have read, it is fantastic.
Wescott has put together an amazing collection of valuable (and practical) information from the Master Woodsmen of Yesteryear. He offers just the right dose by combining that information from the era's many resources AND his own time afield…
Wescott himself has over 40 years of professional experience in outdoor education, from primitive skills to the modern. Though that experience, extensive research, as well as that of his mentors and peers (especially Steve Watts), Wescott brings a context to camping very few in the world could offer, period.
We hope to have a more formal review of the book here and hopefully others will review on other sites as well. Until that time, I will share the table of contents: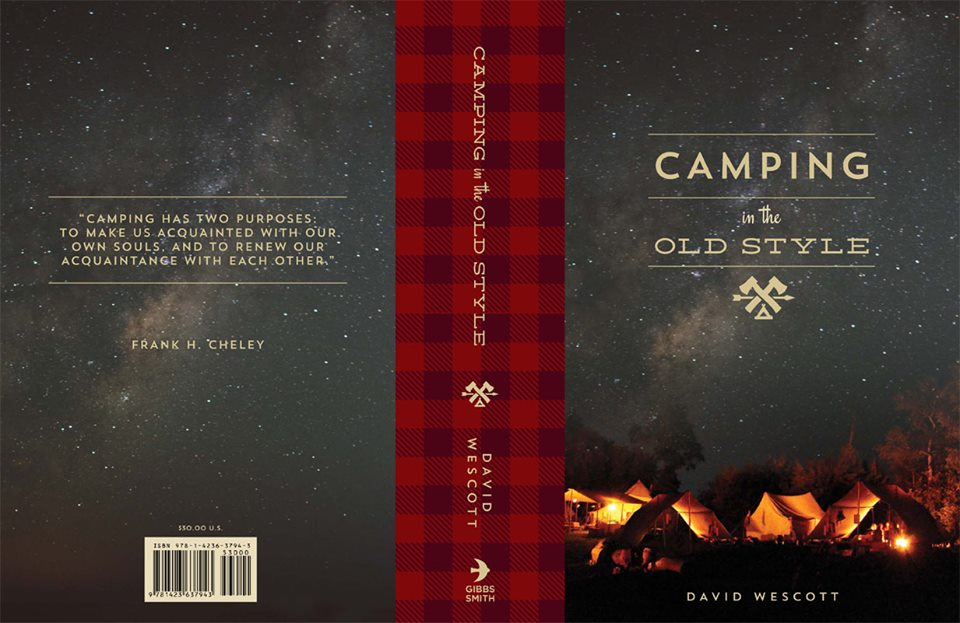 TABLE OF CONTENTS
Acknowledgements
Foreward
Preface
Introduction
     Classic Camping in the Old Style
     A Bit of History: From Golden Age to Modern Renaissance
     Camping in the Old Style: A Rationale
Section One: Life Under Canvas
     Camping in the Classic Style
     Classic Camping and Our Woodcraft Heritage
     The Sylvan Retreat: The Fixed Camp
     Go-Light Camping: The Shifting Camp
     Roughing It: The Rustic Camp
Section Two: The Traditional Canvas Shelter
     The Canvas Tent
     Tent Care and Use
     Campsite Selection
     Fire in the Tent
Section Three: Furnishing the Camper and Camp
     Personal Gear
     Group Gear
     Packs
     Camp Tools
Section Four: Over the Open Fire
     The Campfire
     Furnishing the Hearth
     Outdoor Cooking
Section Five: Life in Camp
     Camping: The Sport
     Camp Chores
     A Word About Closing Camp
     Bugs, Health, and Sanitation
Section Six: Life on the Trail
     The Nomadic Camp
     The Art of the Campaign
     Camping with Canoe
     Camping on the Beach
     Camping Western Style
     Tramping Afoot
     Winter Camping: The Fourth Season
     Camping on Two Wheels
     The Auto Gypsies
Section Seven: Doin' It Right
     The Sentimentalists
     Re-creating the Classic Camp
     Re-encampment: The Classic Camping Revival
     The Master Woodsman Challenge
Image Credits
Final note: If you want to get a signed copy of the book, Wescott will be at Horace Kephart Days (see above).