Be sure to pick up your copy of the latest edition of the
American Frontiersman
magazine available on newsstands now. In this issue, Watts and Wescott spend some time explaining the renewed interest in camping in the classic style and those involved – especially the
Acorn Patrol
– learn more about them on
pinterest
.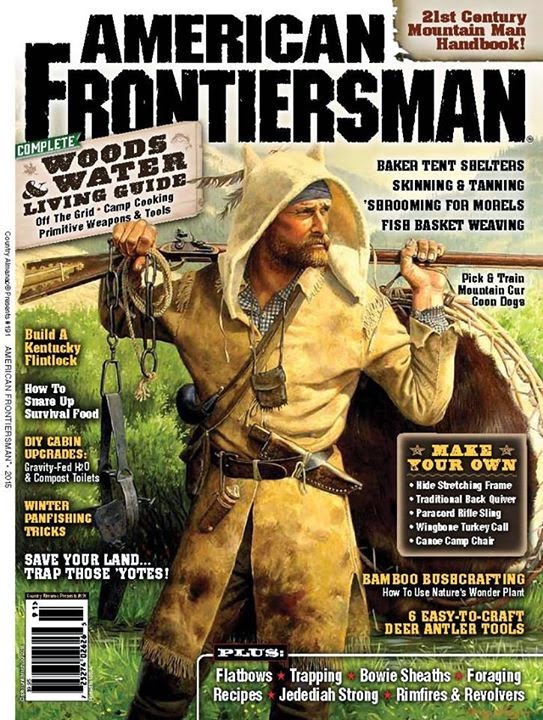 Camping In The Old Style is Back
Due out in March of 2015,
David Wescott's
popular book returns in hardback, full color and greatly expanded over the original edition (2000) with contributions from his old camping buddy Steve Watts. The book is currently in the final stages of editing and design and will go to press shortly after the first of the year. You can guarantee a free autographed copy by going to
WoodsmokeUSA.com
 and be one of the first 25 people to register for this years Woodsmoke Symposium  that will be held on the banks of the Henry's Fork of the Snake River on July 12-18, 2015. Don't wait – register today!