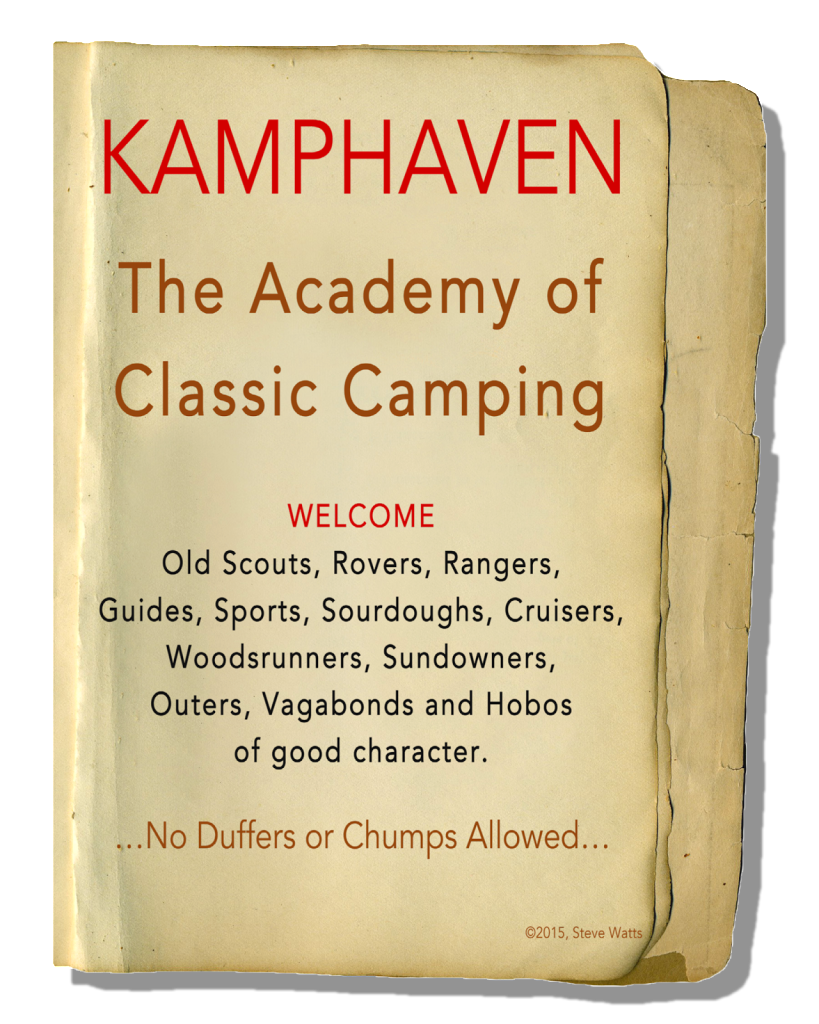 See below for the Kamp Kephart 2015 class schedule taught by Steve Watts at the Schiele Museum of Natural History in Gastonia, NC. Space is limited so sign up quick!  To download the registration form in PDF, click here >>—> Kamp Kephart 15.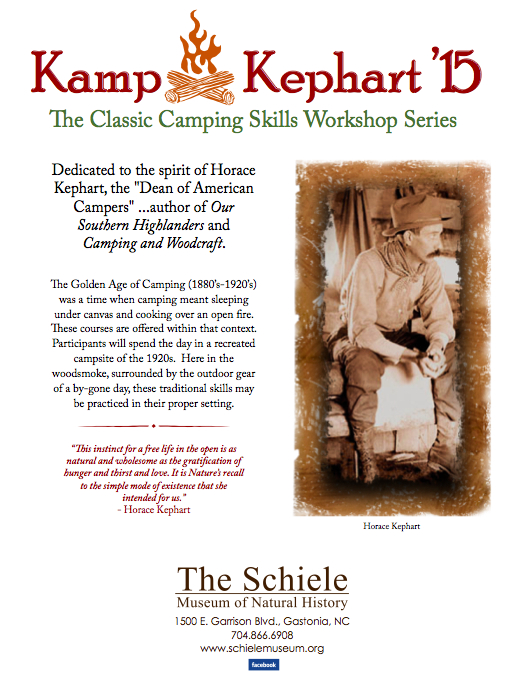 Just look at everything offered. I want to do all of it. From the woodcraft whistle to the woodsman's bag.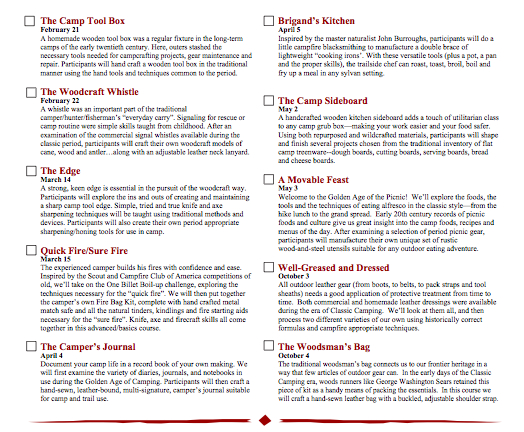 If that doesn't strike your fancy, just go for the time machine effect. I mean, it's like 1915 everywhere you look. Don't believe me?
Have a peek at this classic camping video to see what I mean.