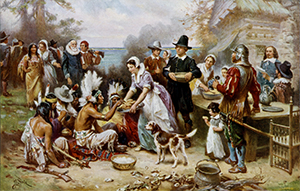 Regardless of what is known of the original 'Thanksgiving', there is never a bad time to express gratitude towards our fellow man.
Happy Thanksgiving to all of you and may you be tucked away someplace warm with family and loved ones.
I am thankful for so much.  Chiefly among them is the time I've been given.
What are you thankful for?
Post below in the comments and come hang out with us on Facebook.