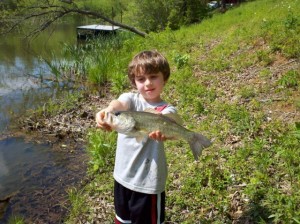 If you haven't read the Master Woodsman article Leave No Trace Killed Woodcraft… almost, I strongly suggest you not only check the article out, but also the comments section, as the discussion after may be even more informative.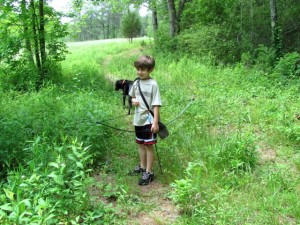 With the passionate conversations here and on FaceBook (still getting used to that), I ended up doing further research. In addition, my friend Todd (Survival Sherpa) shared a very interesting article with me of which I would like to share with you…
Let Kids Run Wild in the Woods
What if everybody picked a flower? Maybe they'd care more about nature.
by Emma Harris
It was the kid with the rocks that finally did it for Matthew Browning.
Browning was a ranger at Mount Mitchell State Park in North Carolina, and along with the other rangers he had been trained to give a little speech to children caught picking flowers, pocketing shells, or trying to make off with rocks. He explains it like this: "You are supposed to calmly kneel down and say, 'I saw you picking the flower. That is so pretty! Now think about what would happen if every child picked a flower.' And then they are supposed to have this moment of guilt."
Browning had given this little talk many times. But on this day, in August 2009, he saw another ranger deliver it to a boy at the park restaurant, about age 8, with a fist full of rocks—rocks, Browning noticed, from the gravel road. "It was gravel we bought at the local store," Browning says. "It made me sick. The boy was crestfallen. He was so excited about coming to the park that he wanted to take a little memento back with him. More than feeling empowered or excited to protect the natural world, now he is going to associate going to state parks with getting into trouble."
The encounter got Browning thinking. What if every kid picked a rock or a flower? Would the park really turn into a desolate wasteland?…
Read the rest of the story from Slate.com HERE.
———————————————–
If you have further interest in this subject, please see the additional articles below, both of which I had NOT read prior to writing my own. Very soon, I will be writing an article on what I see as a much larger conservation threat in North America.  Thanks for all the support and to those who had contributed to the conversation.
Beyond Leave No Trace – (.pdf)
Simon, Gregory L. and Alagona, Peter S.(2009); Ethics, Place & Environment, 12:1, 17—34
Leave No Trace Starts at Home: A Response to Critics and Vision for the Future
Simon, Gregory L. and Alagona, Peter S.(2012); Ethics, Policy and Environment, 15:1, 119–124